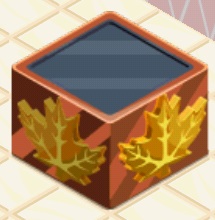 The Pancake Griddle is one of the appliances in Bakery Story. It can be purchased for 76,000 coins. Once purchased, Pancake Griddle must be constructed before it is usable.
Construction Parts
Four types of parts are required to contruct the Pancake Griddle.
Each part can be purchased for 2 gems, received as gifts from your neighbors, or requested from your neighbors.
Pancake Griddle Recipes
There are 3 recipes which can be created using the Pancake Griddle:
Pages in category "Pancake Griddle"
Ad blocker interference detected!
Wikia is a free-to-use site that makes money from advertising. We have a modified experience for viewers using ad blockers

Wikia is not accessible if you've made further modifications. Remove the custom ad blocker rule(s) and the page will load as expected.